The Target 1000 Campaign™ was created and launched in June of 2010 by Natasha Davis, Founder & CEO of Impact Branding Consulting, Inc in Atlanta Georgia. This is the charitable division of the company to ensure that we consistently affect positive change. To date, the Target 1000 Campaign ™ has actively supported and participated in community development and education through collaborations with several non-profit organizations. Impact Branding's Target 1000 Campaign ™ has facilitated the collection of food items, clothing, books, book bags, toys, gifts, monetary drives and household items for daily living. We have further adopted families and coordinated the collection of items needed for residents of the Women's Resource Center to End Domestic Violence and for fire victims in South Carolina.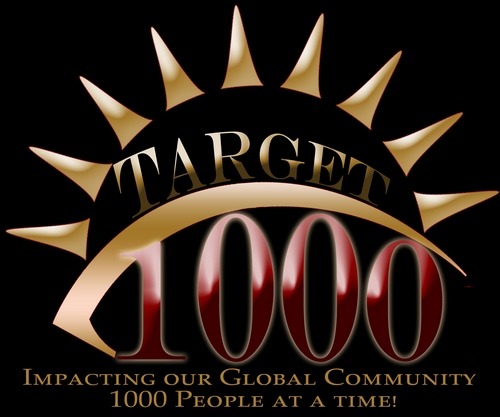 "To Positively Impact the Global Community 1000 lives At A Time"
Current Supportive Activities
Donation Drives
Community Education
Community Development
Support of Non- Profit Organizations
The Target 1000 Campaign is hard at work to positively impact the lives of people globally. Coordinating activities to help your organization would be our pleasure. Please contact us so that we can have a discussion of how we can specifically help the people of your organization.
How Does the Community Help T-1000?
Individuals volunteer to help facilitate the success of each Drive.
Businesses, Media Outlets & Companies Partner to promote each drive and the cause.
Businesses, Media Outlets & Companies are Drop off Locations for the donations.
Monetary contributions of $25.00 per quarter.
People are Getting Involved & Staying Involved.
Partial Help List and Annual Calendar
First Quarter "Quarter of Love"
Care Package Supplies Drive • January – March
Domestic Violence Prevention Support • Final Distribution Goal: April
Second Quarter "Quarter of Education"
School Supplies & Book Bag Drive • April-June
Start-Up Entrepreneurs Development & Education • Final Distribution Goal: July
Third Quarter "Quarter of Personal Development"
Career Readiness & Image Improvement Support • Final Distribution Goal October
Fourth Quarter
Food Drive • October thru December
Toy & Christmas Drive
This is a partial list of those we've helped.
To help, or otherwise get involved in these efforts, email us or call us: at 678-390-2681